Appreciated for a long time by artists, the city has attracted the international "jet set" since the 1960s, and still seduces for its beaches and its nightlife.
Nos chauffeurs chez VTC Méditerranée sont là pour vous guider, réserver et vous conseiller les meilleurs établissement et plages de Saint Tropez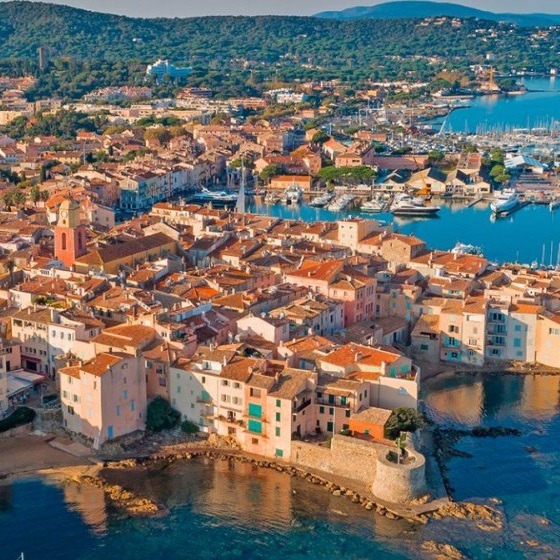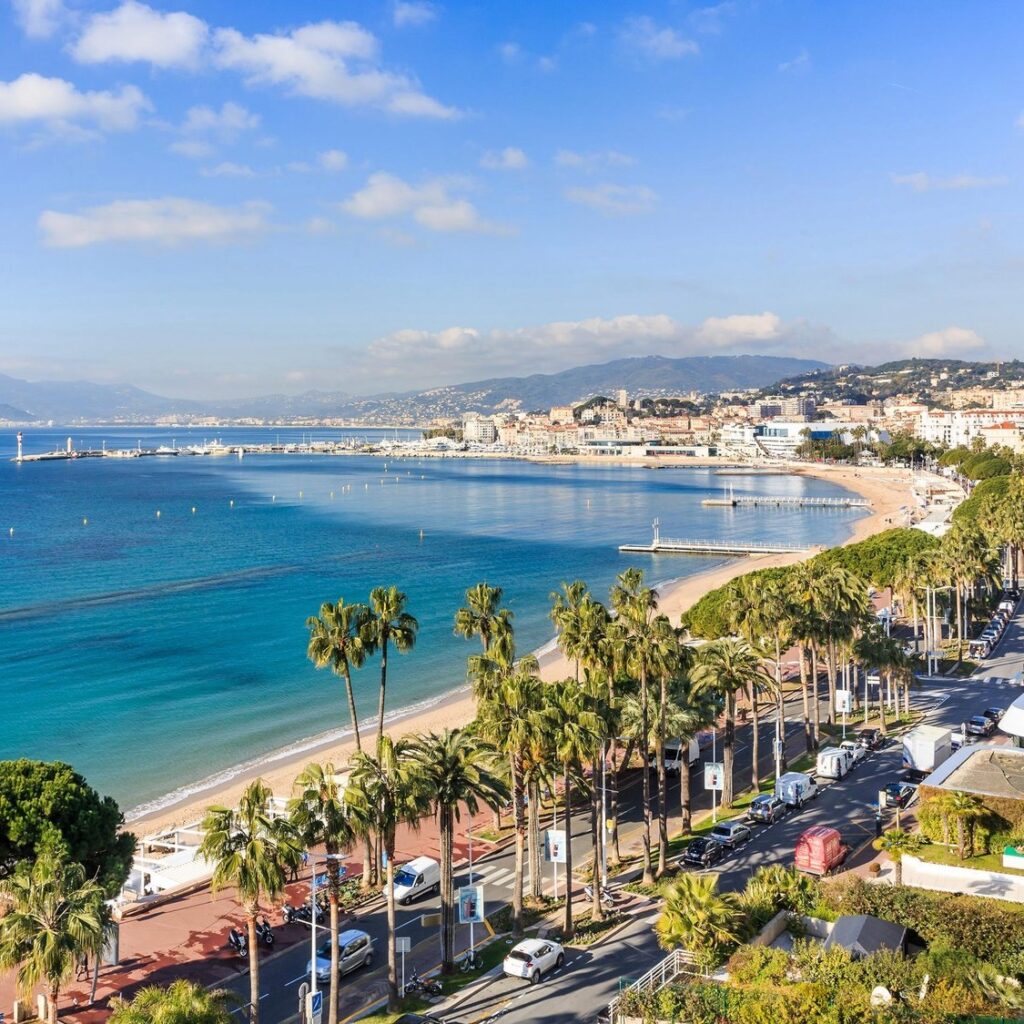 Famous for its film festival, Cannes is also an international showcase for the luxury industry.
Antibes is known for its old town surrounded by 16th century ramparts that house Fort Carré. Its port is renowned for the luxury yachts moored there. It is close to Juan-les-Pins, a chic seaside resort with lively nightlife.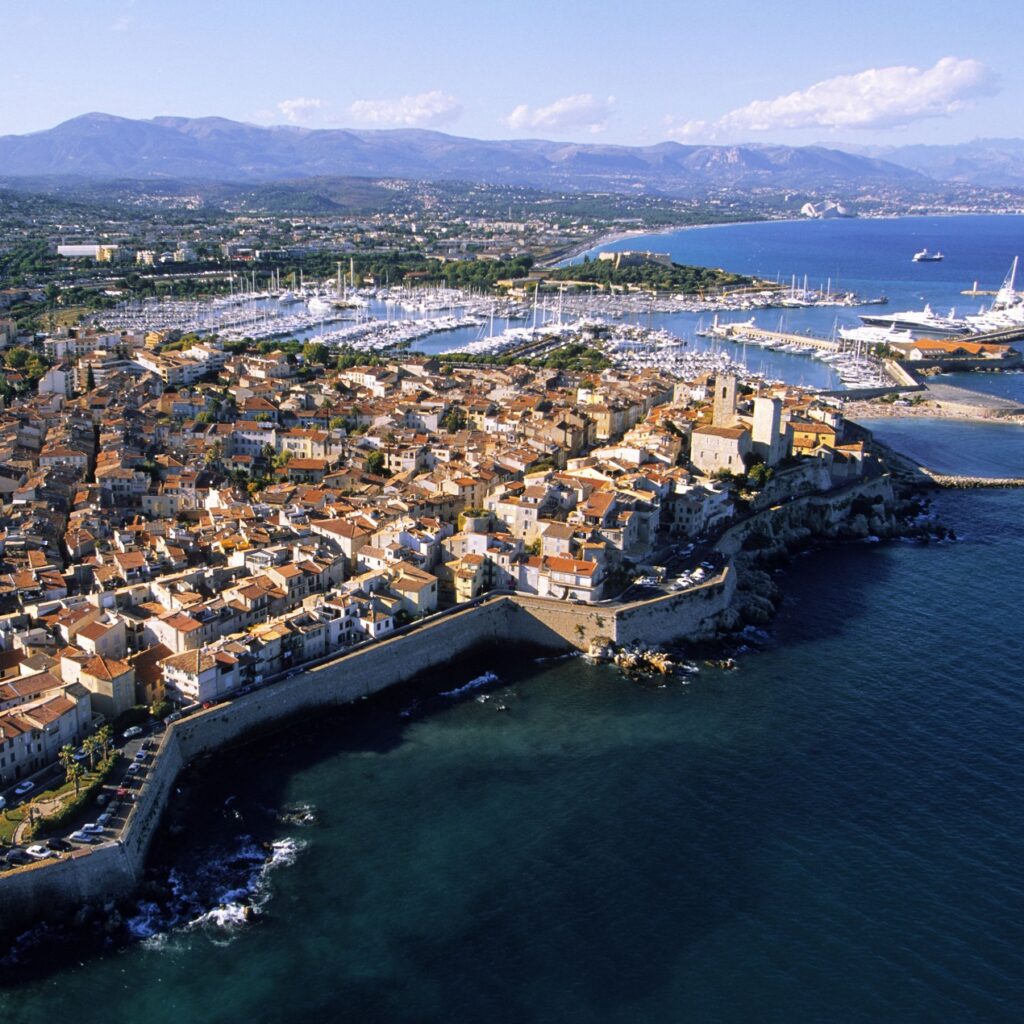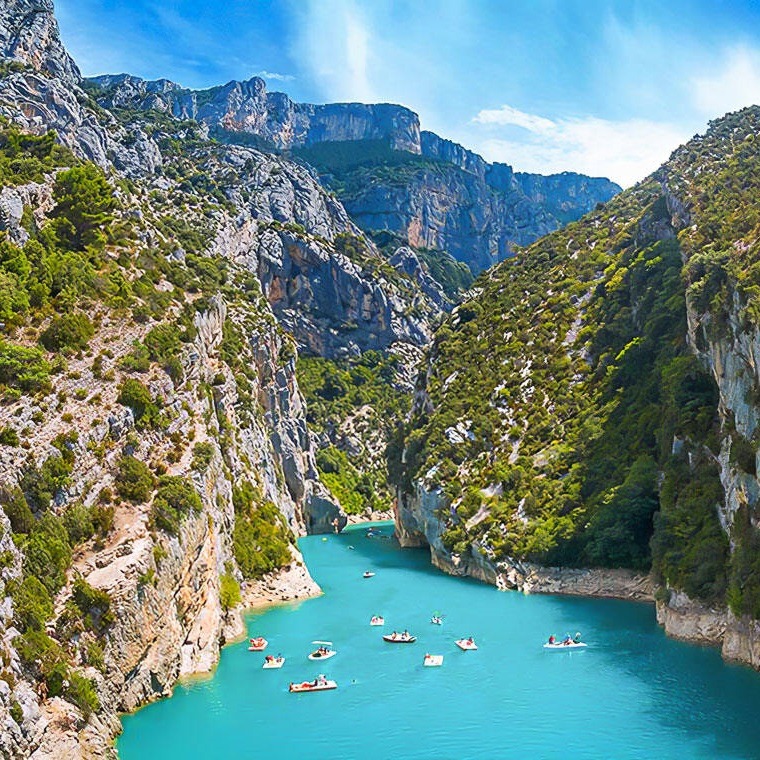 Gorges du Verdon and lake of Sainte Croix
The largest canyon in Europe, between the municipalities of Castellane and Moustiers-Sainte-Marie, offers majestic landscapes.
After the Verdon Gorges, stretching Lake St. Croix, ideal to complete your journey, enjoy with family swimming, sailing and windsurfing.
Grasse is known for its long-established perfume industry, whose heritage is celebrated at the International Perfume Museum, in the heart of the city. Some big perfumeries like Fragonard, Molinard and Galimard can be visited.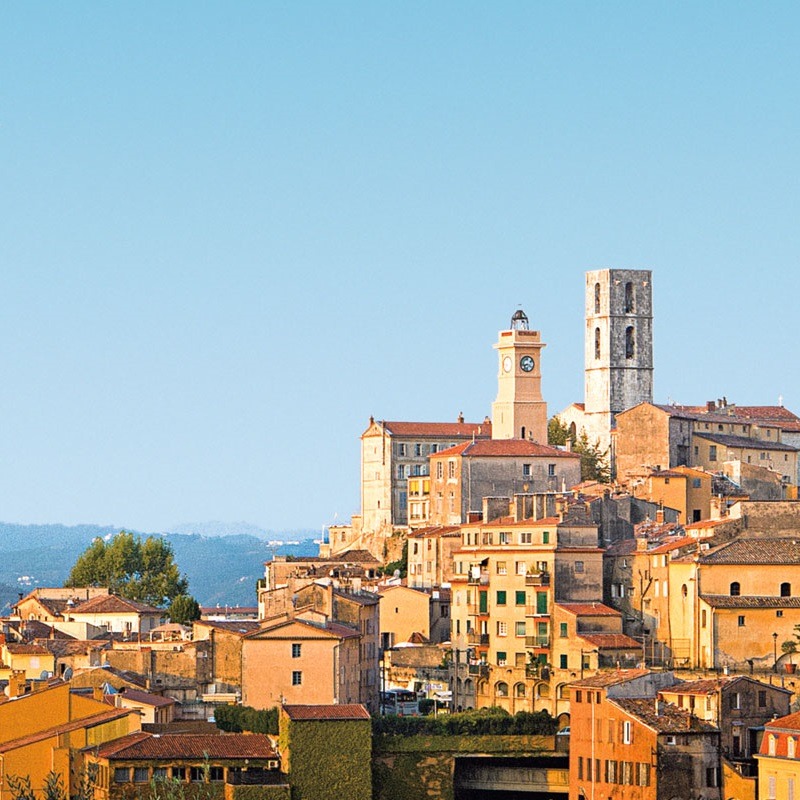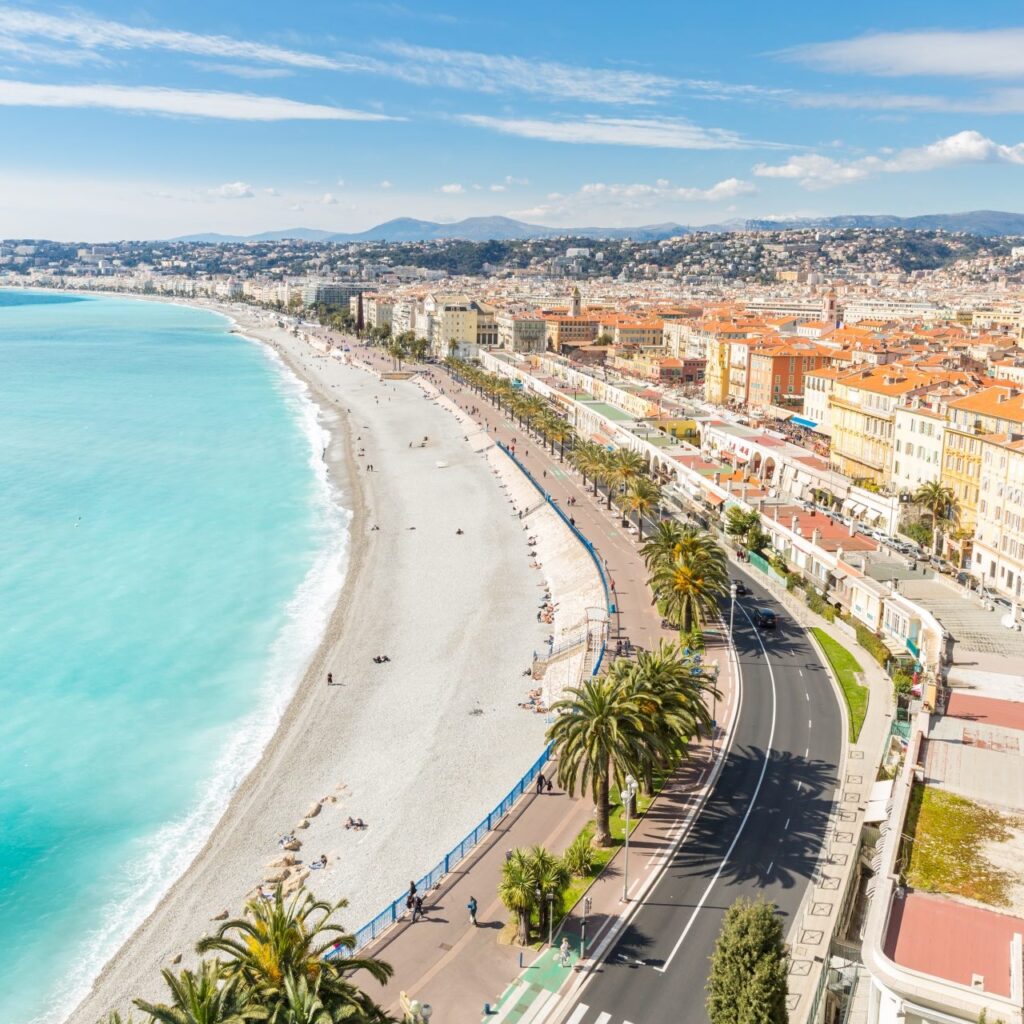 Nice, capital of the Côte d'Azur, is located on the coast of the Baie des Anges. The city has long attracted artists. The Henri Matisse museum is dedicated to the artistic journey of the painter from Nice. The Marc Chagall Museum houses some of the artist's greatest religious works.
Located on one of the most beautiful harbors in the world, a privileged mooring place for the most prestigious cruise ships, Villefranche-sur-Mer has retained its historic character with its port, the colorful facades of its old town and its citadel.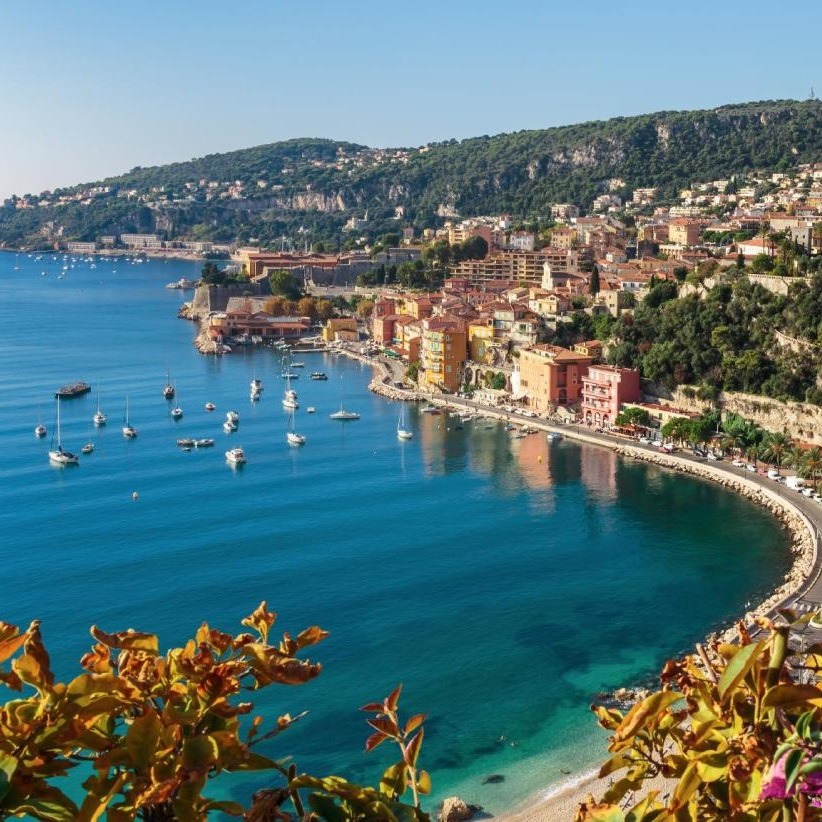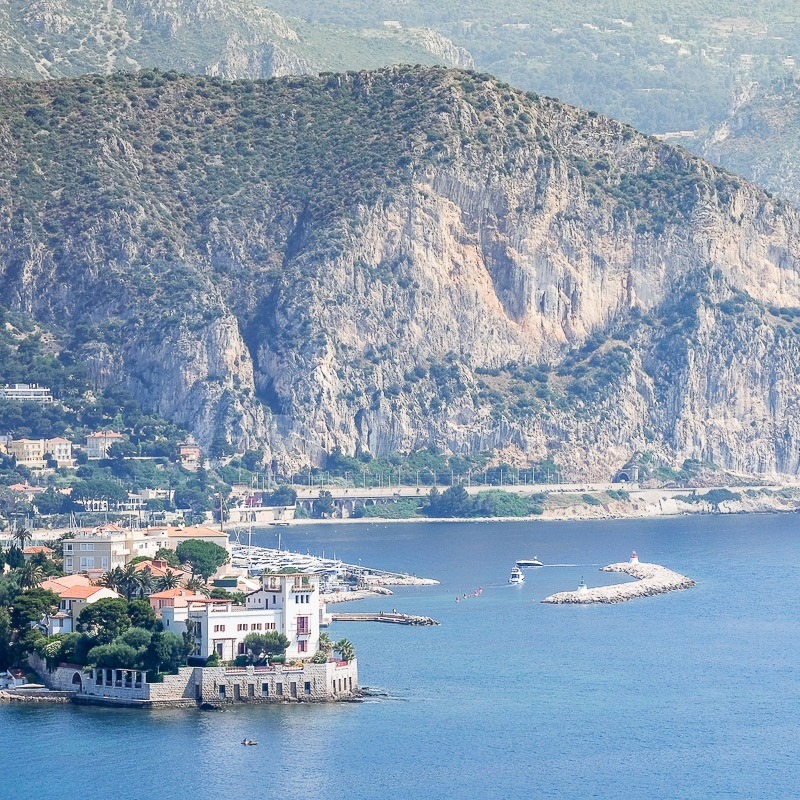 Saint-Jean-Cap-Ferrat, elegant seaside resort, is endowed with a marina, and renowned worldwide for its dream peninsula which is discovered thanks to numerous hiking trails. Villa Ephrussi de Rothschild and its sumptuous gardens are also part of this enchanting setting.
Located between Nice and Monaco, the old village of Eze is suspended above the sea. The ruins of its medieval castle and its small narrow streets attract many artists.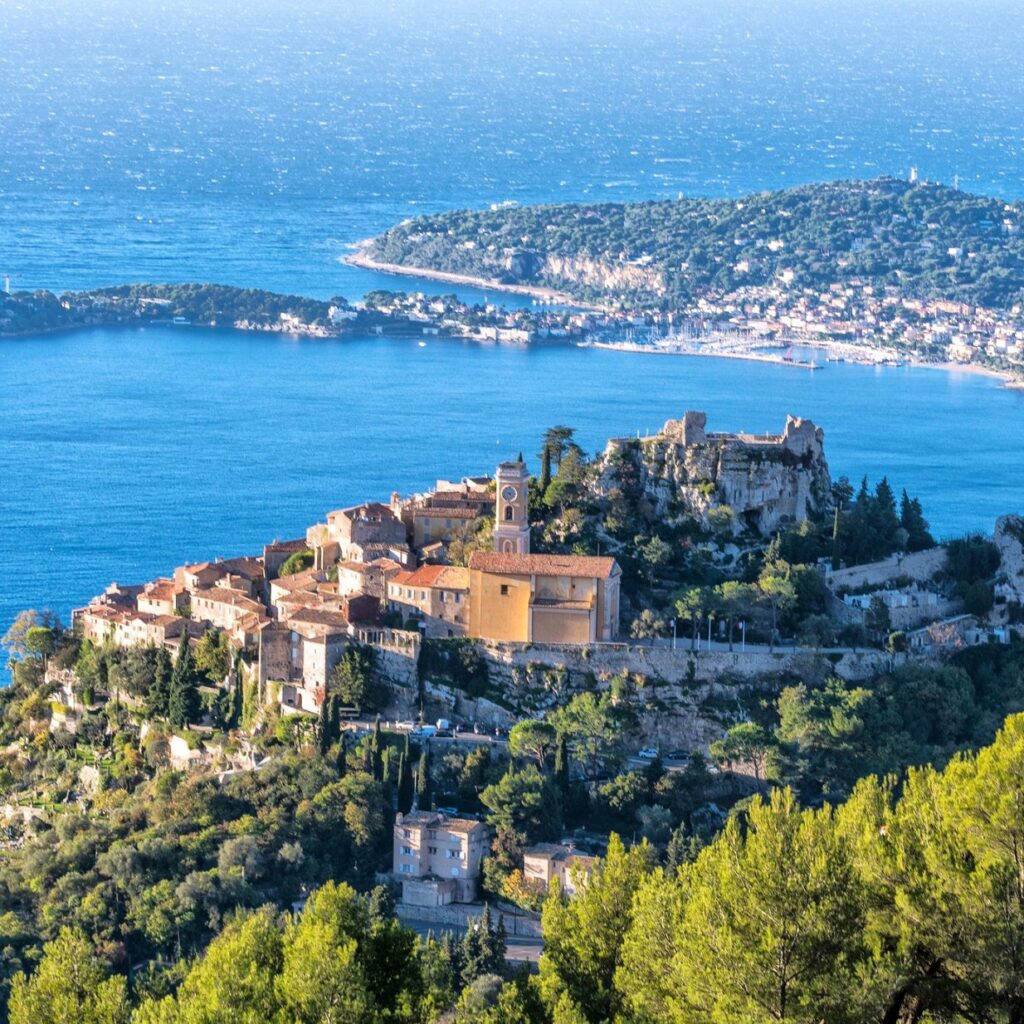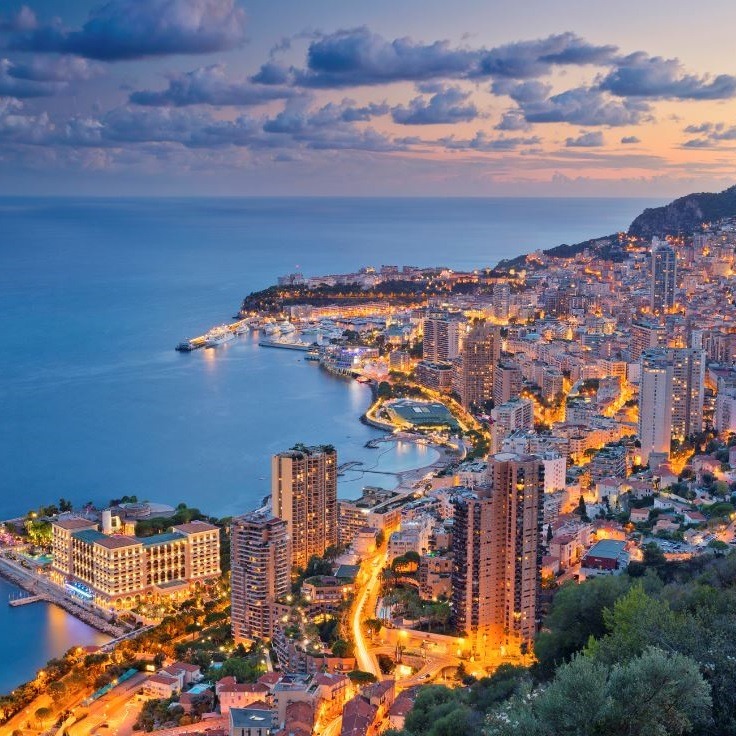 Monaco is known for its high-end casinos, its marina filled with yachts and its prestigious Formula 1 Grand Prix. Monte-Carlo, its main district, is home to elegant Belle Époque casinos and the Salle Garnier, the opera house. It also has many luxury hotels, boutiques, nightclubs and restaurants.
ITALY AND ITALIAN RIViERIA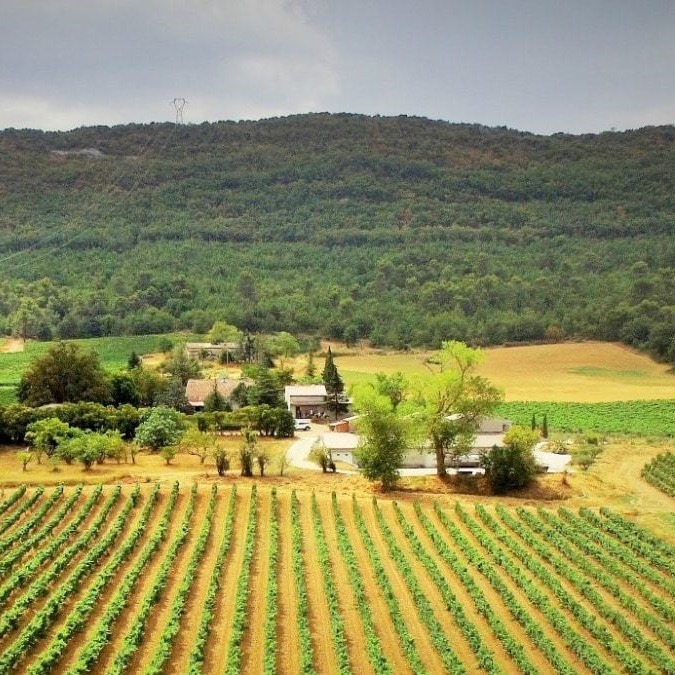 Visit to a selection of Côte de Provence estates, with the discovery and tasting program for Provence wines. Many castles and estates.
Nos chauffeurs privéssont formés et choisis pour leurs connaissances du sud de la France et spécifiquement de la région niçoise. Vous bénéficierez ainsi d'un professionnel compétent et performant qui saura vous conduire là où vous le voudrez.
·         Quelles sont nos autres dessertes ?
Selon vos besoins, nos conducteurs pourront vous amener vers : la gare de Carnolès, la gare de Beaulieu-sur-Mer, la gare de Nice Saint-Augustin, la gare de Nice-ville, la gare d'Antibes, la gare de Cagnes-sur-Mer, la gare de Grasse, etc.
Toutes les gares TGV comme RER sont à votre portée et nous nous ferons un plaisir de vous y transporter comme d'y passer vous chercher pour vous accompagner à votre domicile, votre hôtel, un aéroportou tout autre destination de votre choix.
 
La Côte D'Azur est une Région située à la frontière méditerranéenne avec l'Italie et a, de ce fait, un accès facilité avec l'ensemble des lieux de tourisme du Var.
C'est précisément pour cette raison que nous proposons un service de mise à disposition dédié au tourisme et à la visite des différentes endroits notoires de la Côte-d'Azur.
Nos chauffeurs privés VTC connaissent parfaitement le sud-est de la France et peuvent vous apporter un transport, seul ou en groupe, de haute qualité.
·         Que visiter dans la région  ?
Ils pourront par exemple vous faire explorer la flore exotique du Jardin botanique Du Rayol ou de Sainte Maxime , vous faire visiter l'architecture baroque de la Basilique Saint-Michel-Archange ou vous permettre de vous balader sur la Promenade du Soleil.
Mais ce n'est pas tout, votre chauffeur privé VTC sera aussi capable de vous amener, le temps d'une demi-journée ou d'une journée complète, vers des destinations de choix mais plus éloignées. Ainsi, vous pourrez vous diriger vers : le Saint Tropez le Musée Océanographique de Monaco, le Palais des Princes, le Musée Matisse à Nice, la Promenade des Anglais, le Cours Saleya ou encore la Colline du Château.
·         Circuit touristique sur mesure en véhicule VTC
Les endroits à visiter à travers toute la Côte-d'Azur sont nombreux et vous aurez l'embarras du choix pour vous y diriger.
De plus, nos VTC sont disponibles 24h/7h, pour vous donner la possibilité de voyager et visiter à toute heure de la journée ou de la soirée. Vous pourrez amplement profiter de vos moments de tranquillité et prendre le temps de découvrir les villes du pourtour méditerranéen sans le moindre problème.